I have some problems with my rodotron 666A-29 tri-sync chassis, which I put in my New Astro city Cab with Toshiba A68KJU96X monitor. I will post my 'how to swap a chassis in a New Astro city' complete with pictures later, but I first want to clear the problems I have. There are several, but I'll start with these:
Setup: New Astro City with a brandnew Rodotron 666A-29 Chassis, directly connected via VGA to a Mame PC, ArcadeVGA (old model with 3 outputs). The chassis gets it power via a 220V/110V step down converter (I know the chassis can handle both, but I don't want to replace the original plug with flat pins and I don't have a pin-converter). I checked and double checked the earth connection of the monitor frame and chassis up to the wall socket, which is as it should be.
The problems have to do with distortion and vertical alingment.
Problem 1 (see picture below): There is a lot of distortion on top of the picture and on the bottom side of the picture (The pink lines should be straight and solid). The distortions run from left to right across the whole screen. The distortion at the top becomes even more when I adjust the v.pos pot so that the image positions higher. The whole top part of the image gets distorted.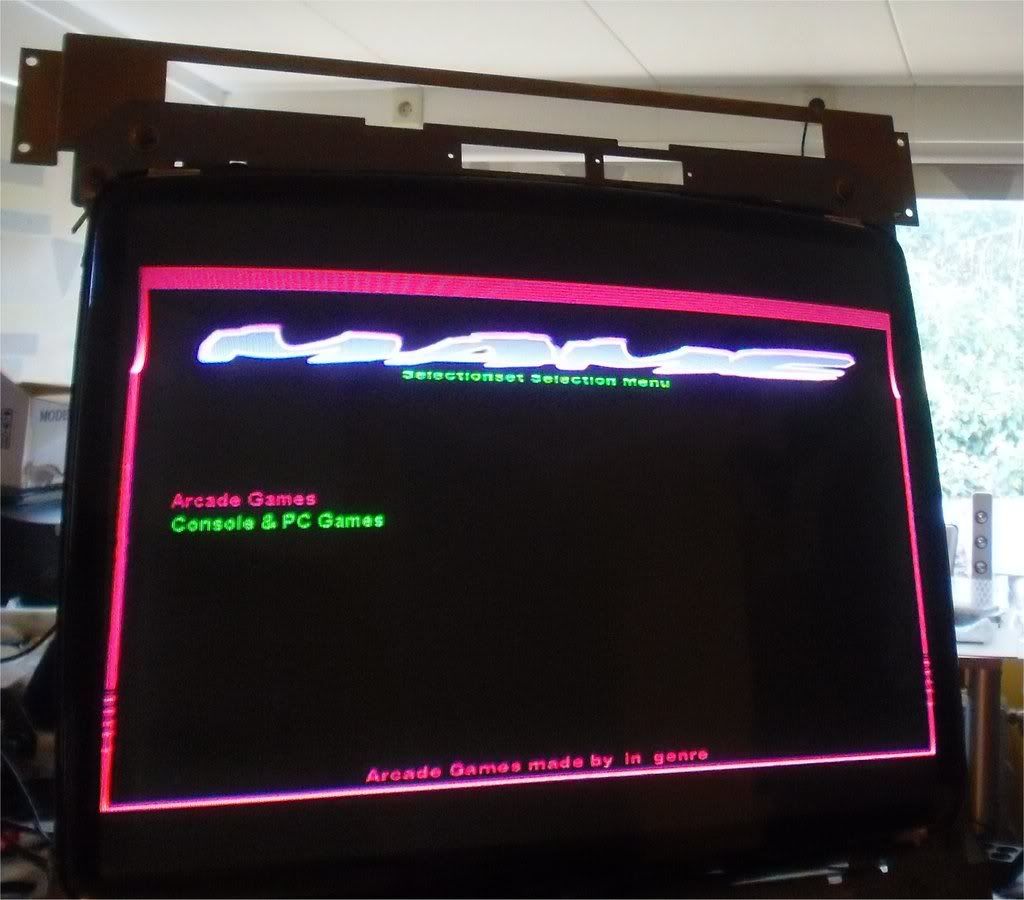 Problem 2 (see picture below): I can't move the bottom of the image downwards. When I turn the v.size pot I can position the top of the inage at the top of the screen. however, the bottom of the image won't move downwards, leaving a gap of approximately 3 cm from the bottom of the screen. Also strange is that when I adjust the size of the image (try to make it larger), the text field on the bottom of the image merges with the bottom pink line, although its location should be as shown in picture 1.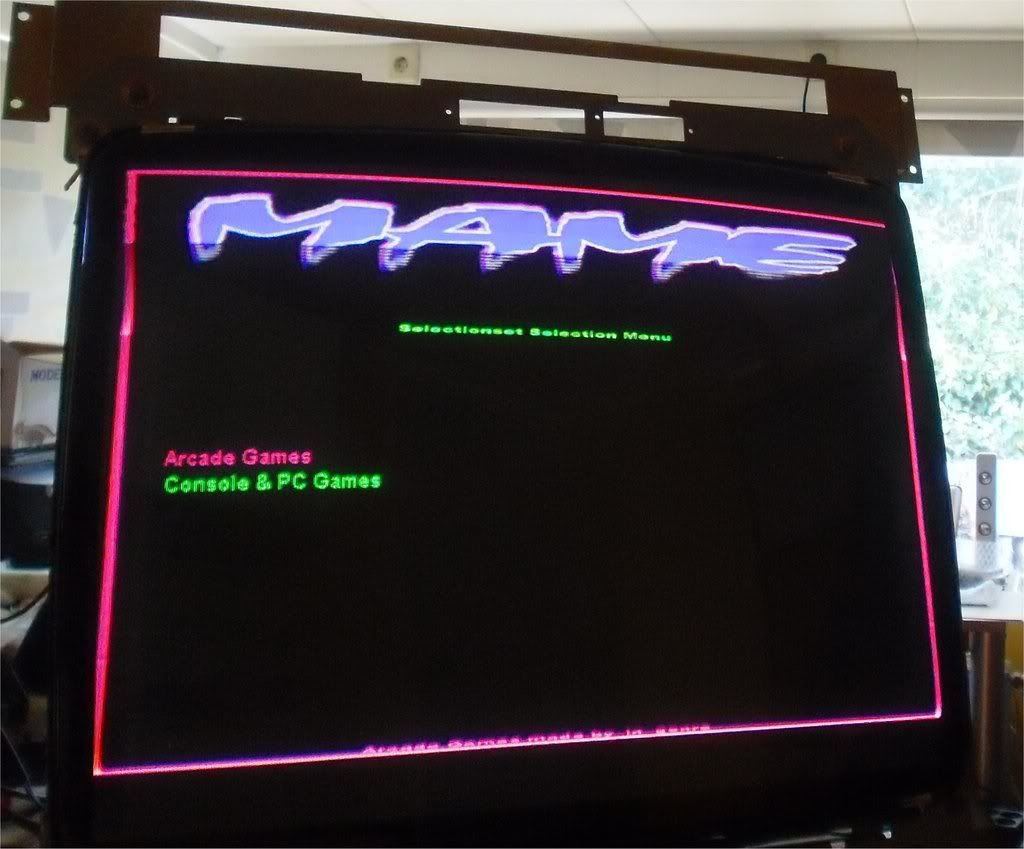 And finally, a picture of my rodotron 666A-29 chassis (perhaps usefull to help me finding the problem):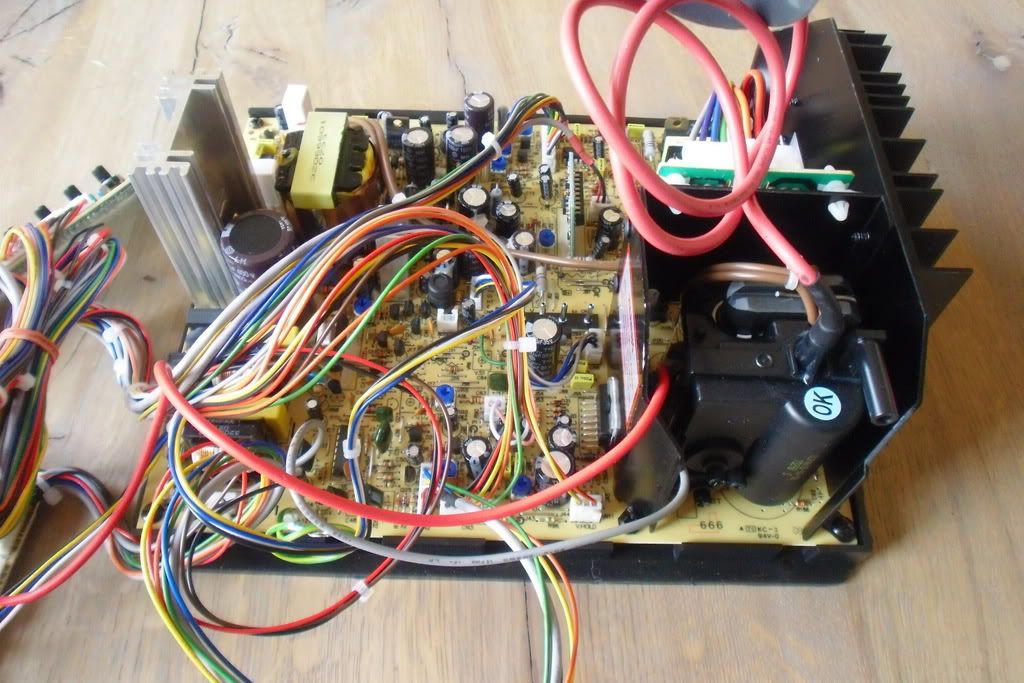 Both problems occur also when I connect a Dreamcast via VGA to the monitor, so I guess it has nothing to do with the (old) ArcadeVGA card. I probably have to adjust some pots on the chassis, but I have no clue which one (unfortunately the chassis came with little to no documentation).
What could be the cause of this?
Another, simple question: There is a video input impedance switch (75 Ohm, 1K OHM) on the breakout PCB. Where is it for?