Just popping these up here in case anyone is interested
I designed some Jamma adaptor fingerboards.....
Paradise JAMMA / CHAMMA Adaptor PCB - £2 + postage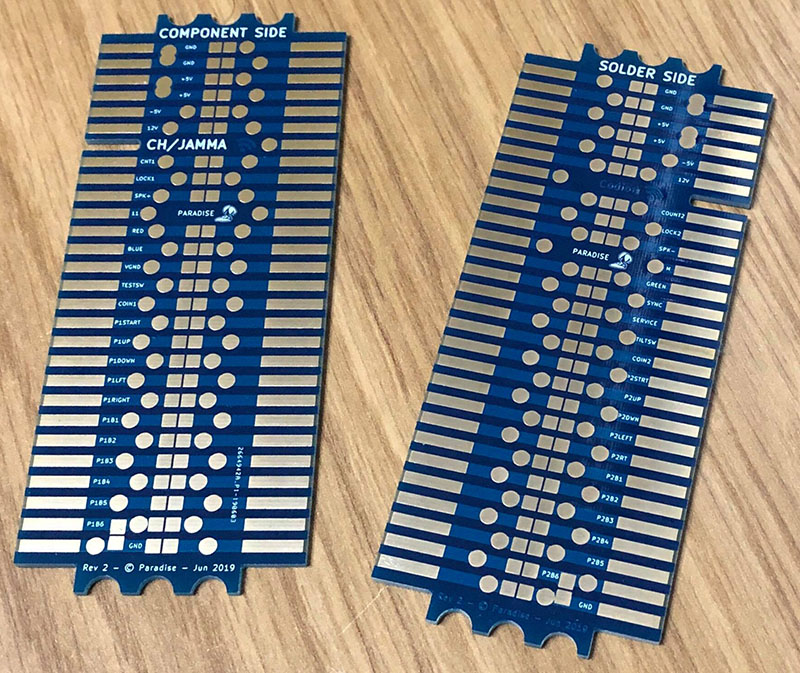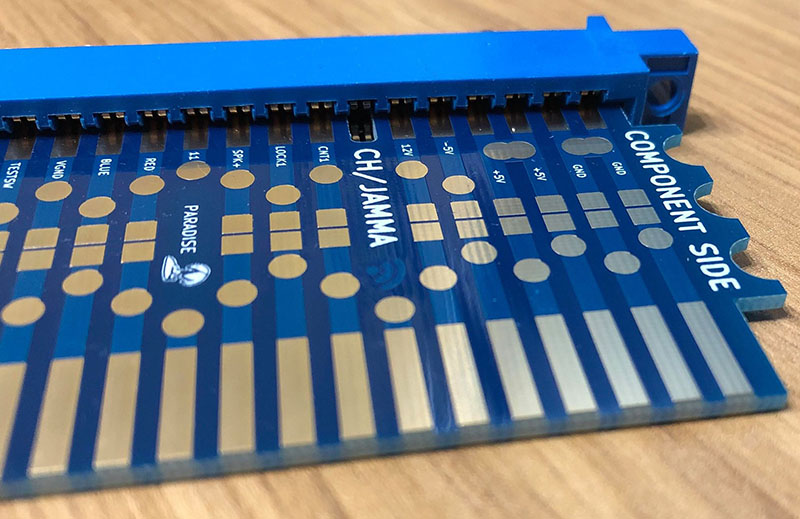 This is 'revision 2' of the Paradise JAMMA adaptor PCBs. The pin widths have been finely tweaked to sit better in your edge connector.
So what are these all about? Well... they are for making various Jamma adaptors for any projects...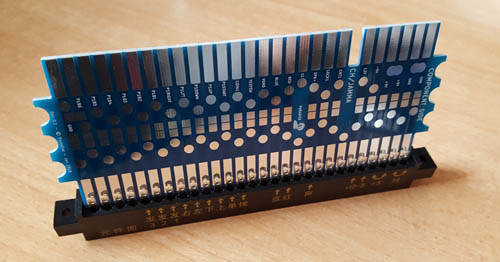 I was kinda peeved at getting the 2.99 cheapo chinese fingerboards from ebay and having to physically saw one side off to make an adaptor that I could solder an edge connector onto, or use hot-glue to give the adaptor some strength.
Also as my cabs are all 'chamma' wired with 6 buttons, I had to constantly score away the tracks between pins 27 & 28, e & f.
And when doing passthru connectors, it bugged me that I had to solder up nearly 50 little wires, just to cross the same pins on other adaptor boards, even 'deluxe' ones.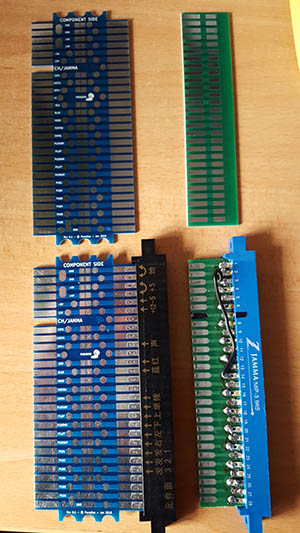 So my design has:
- Connection 'fingers' on each side, so you can solder an edge connector on the non-jamma side easily
- Central easy-solder linking pins (so if you are doing passthru stuff, just a dab of solder will do)
- Circular easy-solder pads for doing adaptor wiring connections
- Wire-holder cutout shapes at the top and bottom edges of the board, to tame your spagetti hoop mess of adaptor wires
- Optional link on pins 27/28, so you can choose to connect them for 'standard jamma / dual ground' or leave them separate for button 6 use (chamma)
So, I'm selling these for £2 each plus postage.
Within the UK, 1-3 boards is £2 postage, and 4-12 boards is £3 postage.
Internationally 1-3 boards is £3 shipping by standard post or £8 shipping tracked post
Internationally 4-12 boards is £6 shipping by standard post or £11 shipping tracked post