Hey guys, long-time lurker here. I'm a noob (so be gentle), but as of last week, I'm a noob with a Super Megalo 2! Been looking for ages, and almost gave up on finding a decent sit-down cab here in Sweden; arcades were never plentiful here even 20 years ago. But somehow, I managed to get a hold of a gentleman across the country who had purchased a multi-storey building which housed 4 arcade games on the top floor. I'm not even making this up. After enlisting the services of a transport company the thing finally arrived at my doorstep the other day. It's in need of some love, and I haven't connected it after transport (hoping to do so tonight) but prior to being sent here it worked flawlessly and the image looked aligned and reasonably sharp.
My dream has always been to have a cabinet like it, loaded with a CPS-III board and running some version of Street Fighter 3. It's absolutely enormous, much bigger than I thought it would be, but that only adds to the charm, I reckon.
When I bought it, it was loaded with a Bomberman board (haven't identified which one), so I'm hoping it's JAMMA already. The panel even has the dummy points for the kick buttons already. I'm going to give it a look-over and then clean it up properly before deciding how best to restore it to its former glories. Been following the SM2 restoration posts on here, and am looking for a CPS-III board now.
Hope to be here for a long while. Seems a very pleasant place with lots of helpful people!
Some pictures. First three are from before I got the cab, the last one is it nestled in my garage with the neighbour's kid, who currently thinks I'm the coolest person in the world.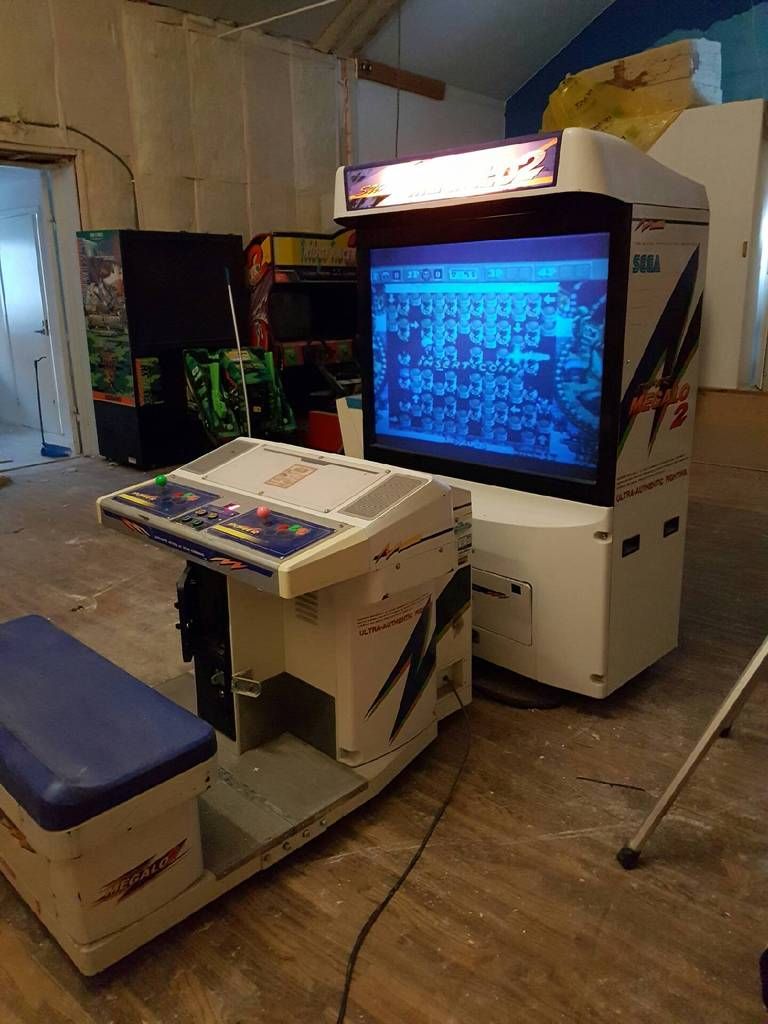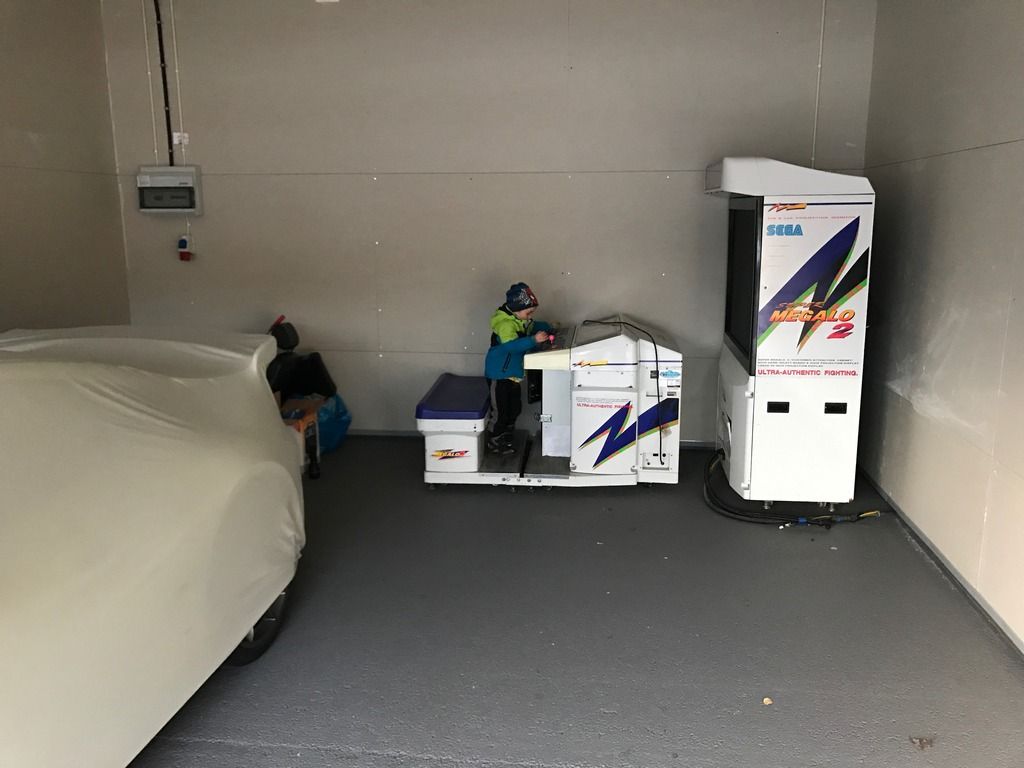 I'll try to get some more pictures up soon!